Memorial Cabinet
Donated by the McGillivary Family in memory of Lorriane McGillivary, 1982.

This cabinet holds items of significance in the history of Westminster-St. Paul's. This includes the original bible from St. Paul's church, Sunday School pins, a Celtic cross made by Bob Renton, communion sets, remembrances from the 50th and 60th anniversaries, book of memorial donations and the contents of the 1959 cornerstone still sealed in their metal box.

At the amalgamation of Westminster-St. Paul's with St. Andrew's and Knox, the memorial cabinet was placed in the parlour of St. Andrew's church.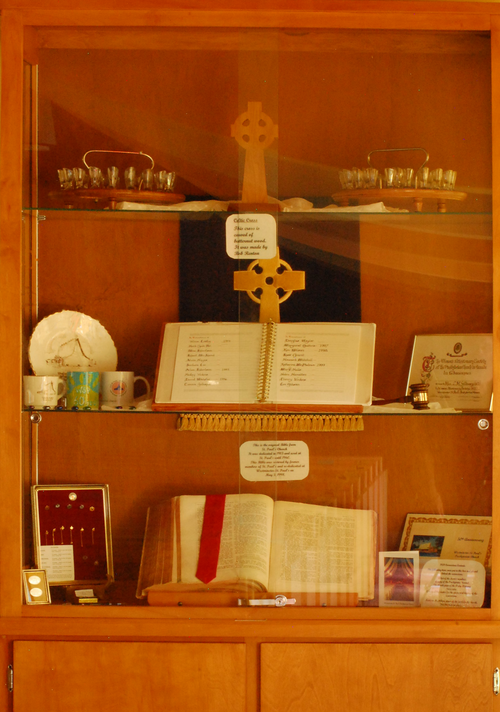 ---
Bottom Shelf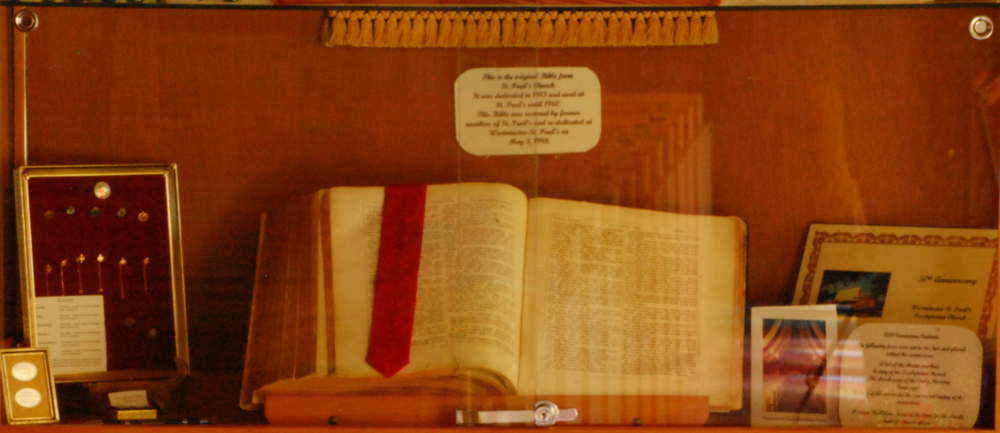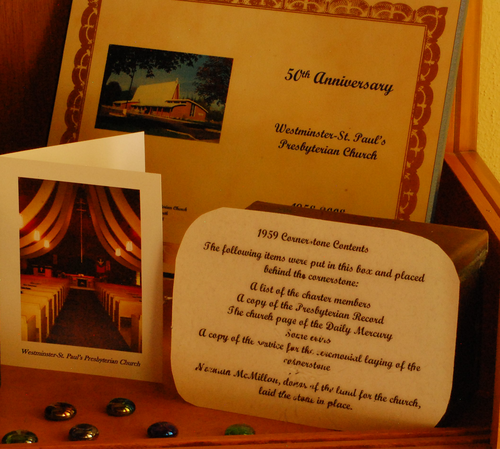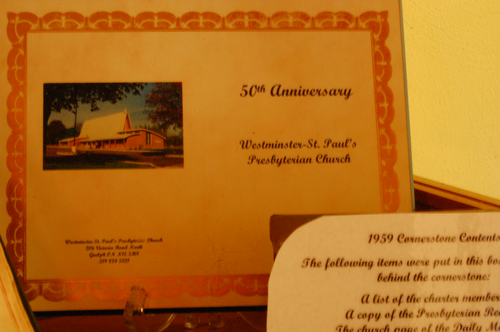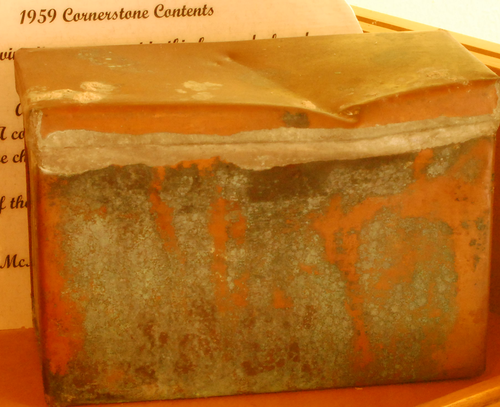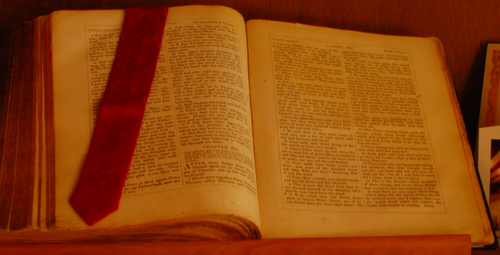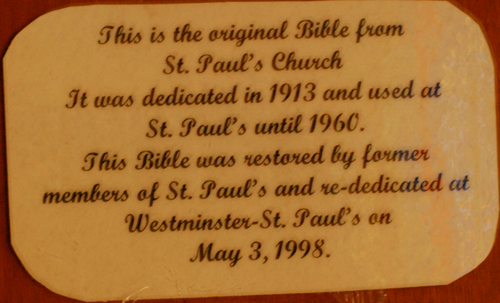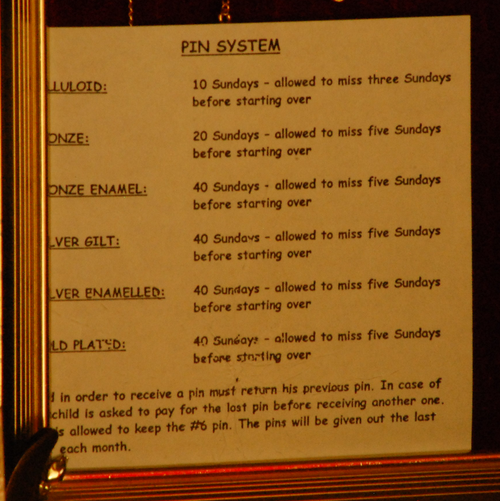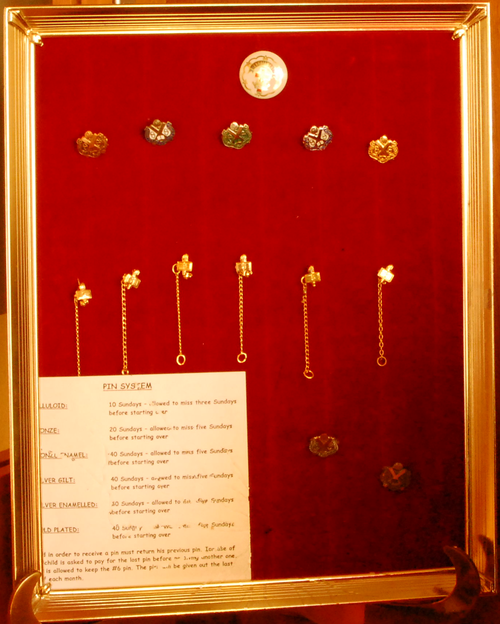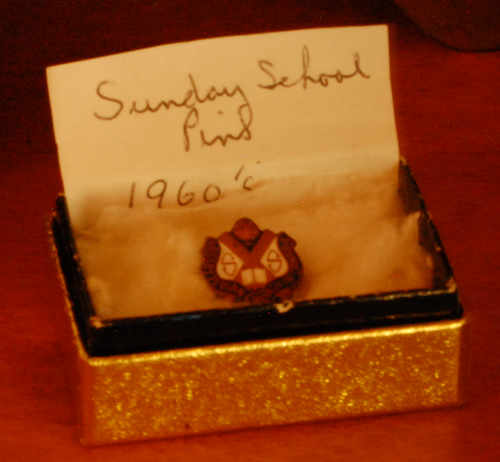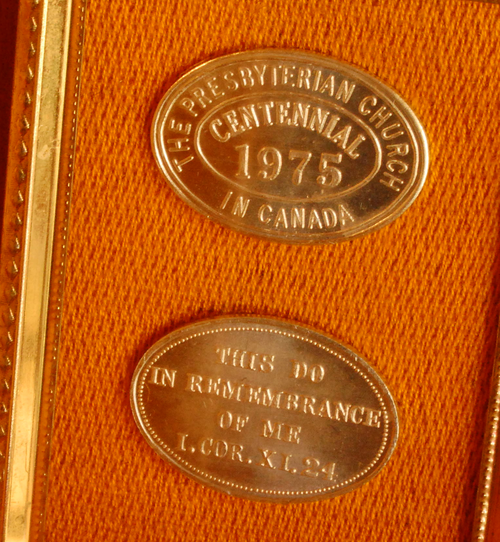 ---
Middle Shelf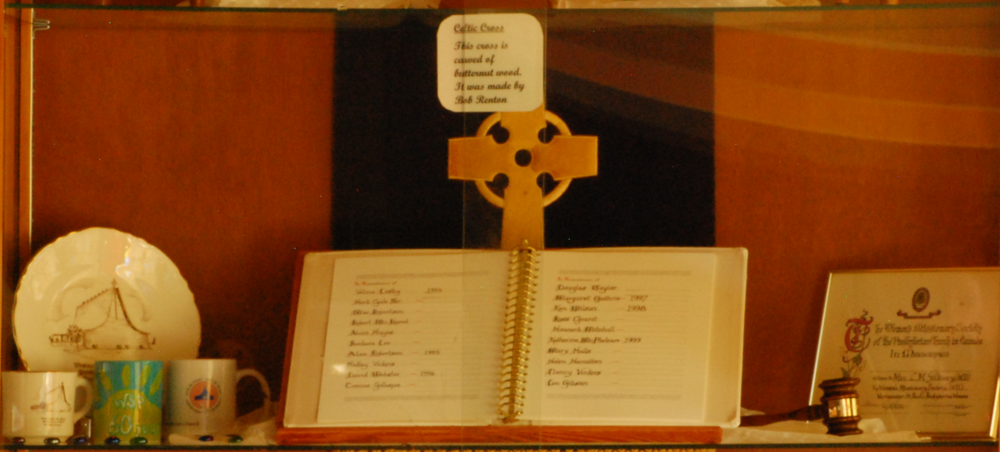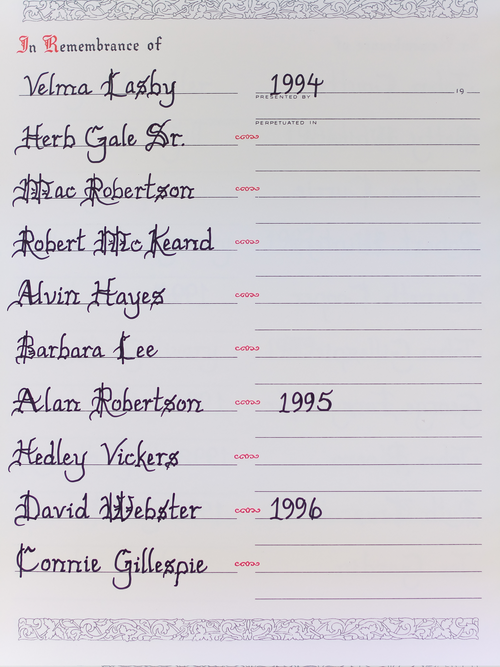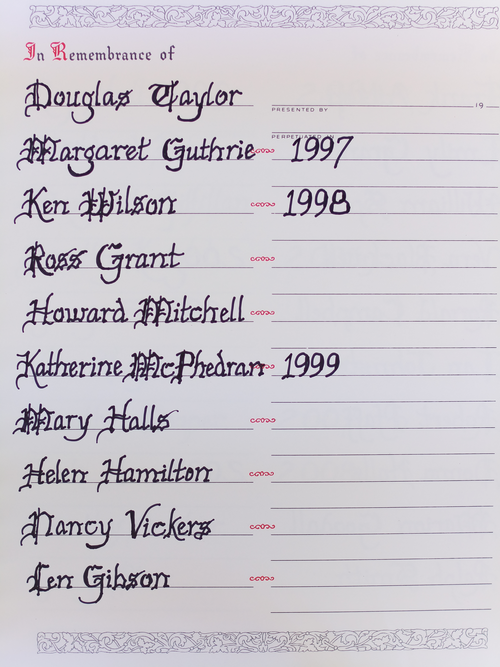 To view the Memorial Book click here.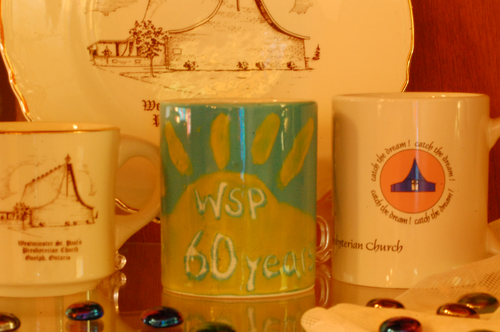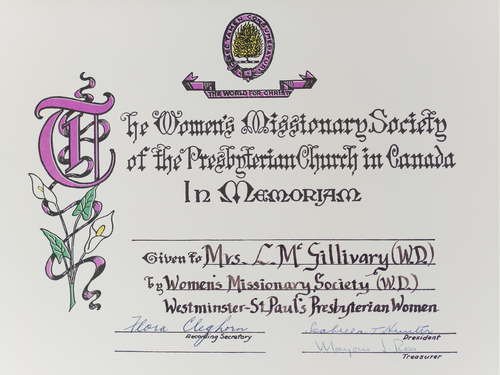 ---
Top Shelf